The Vision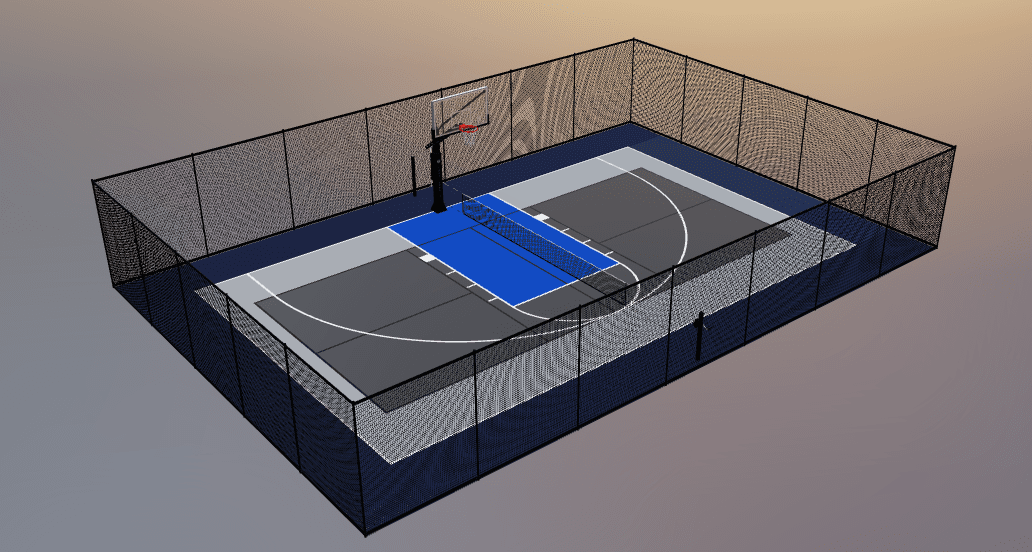 This rendering of the Pickleball/Basketball Court shows what we have in our hearts for an excellent and safe court for our church family!
What is Pickleball?
Pickleball is fun, social and friendly! The rules are simple and the game is easy for beginners to learn but can develop into a fast-paced, competitive game. This court, located behind the church, will allow our church family to fellowship, compete, and have fun together while being physically active!
Project Breakdown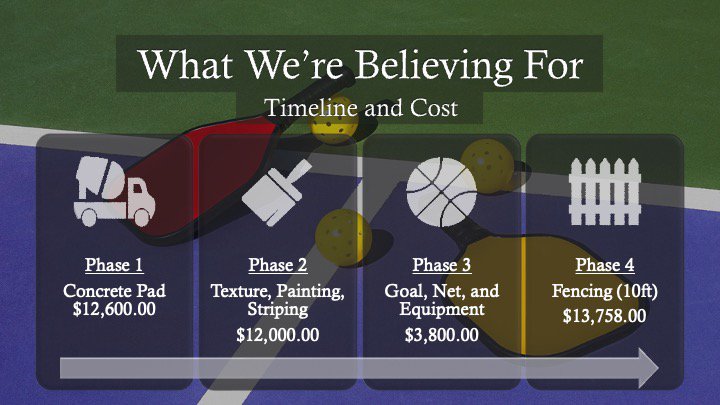 If you'd like to sow into this project, grab an envelope in the lobby and believe God to fill that envelope with seed to sow! We will take up a Special Projects Offering on July 30th during our Sunday AM service! We are believing for $10,000 for the month of July to raise the remainder needed to purchase professional texturing, painting, and striping of the court!
God is able and He is faithful!