iPhone/iPad
For iPhone and iPad users open the church's website in the Safari browser - www.whcpaducah.com.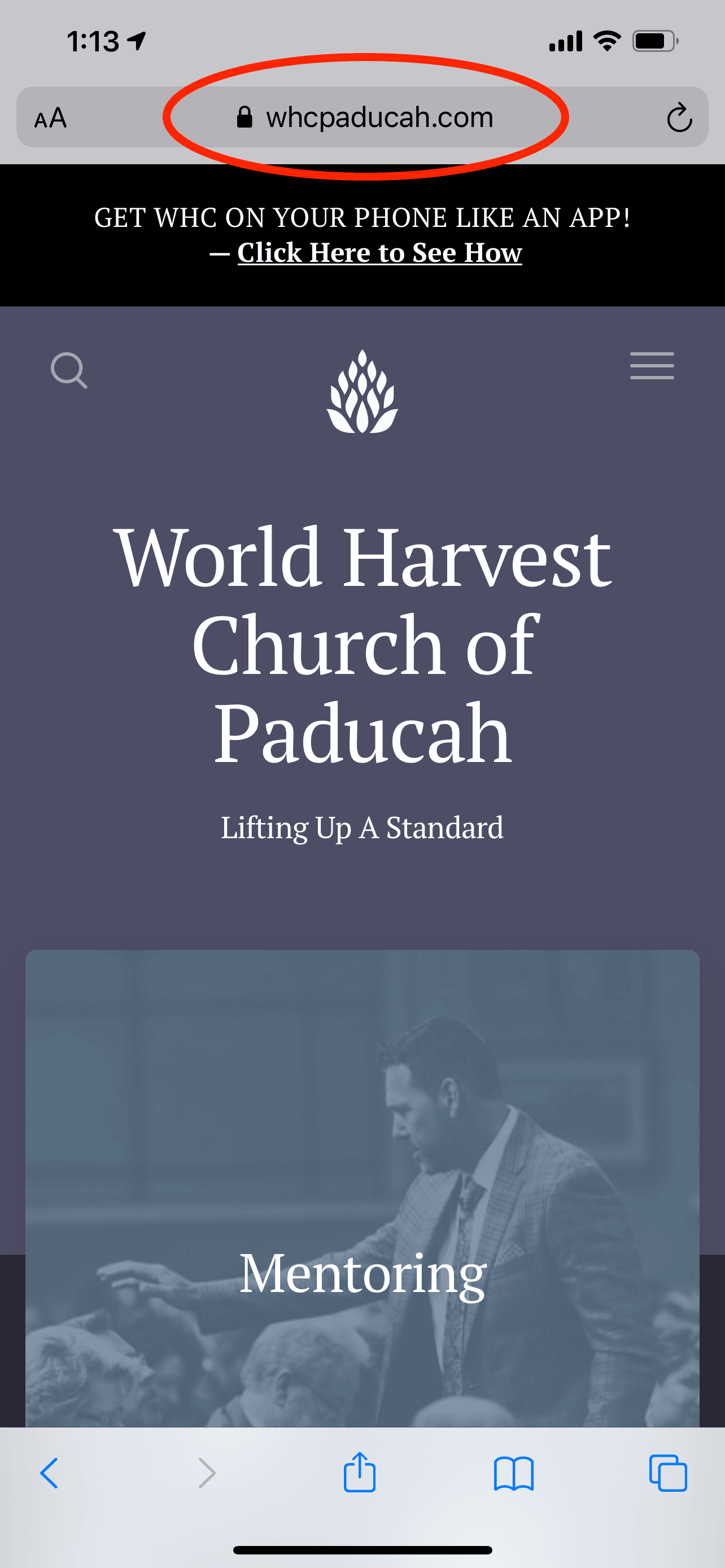 Once you're on the website click the action button. We have circled it below to help identify.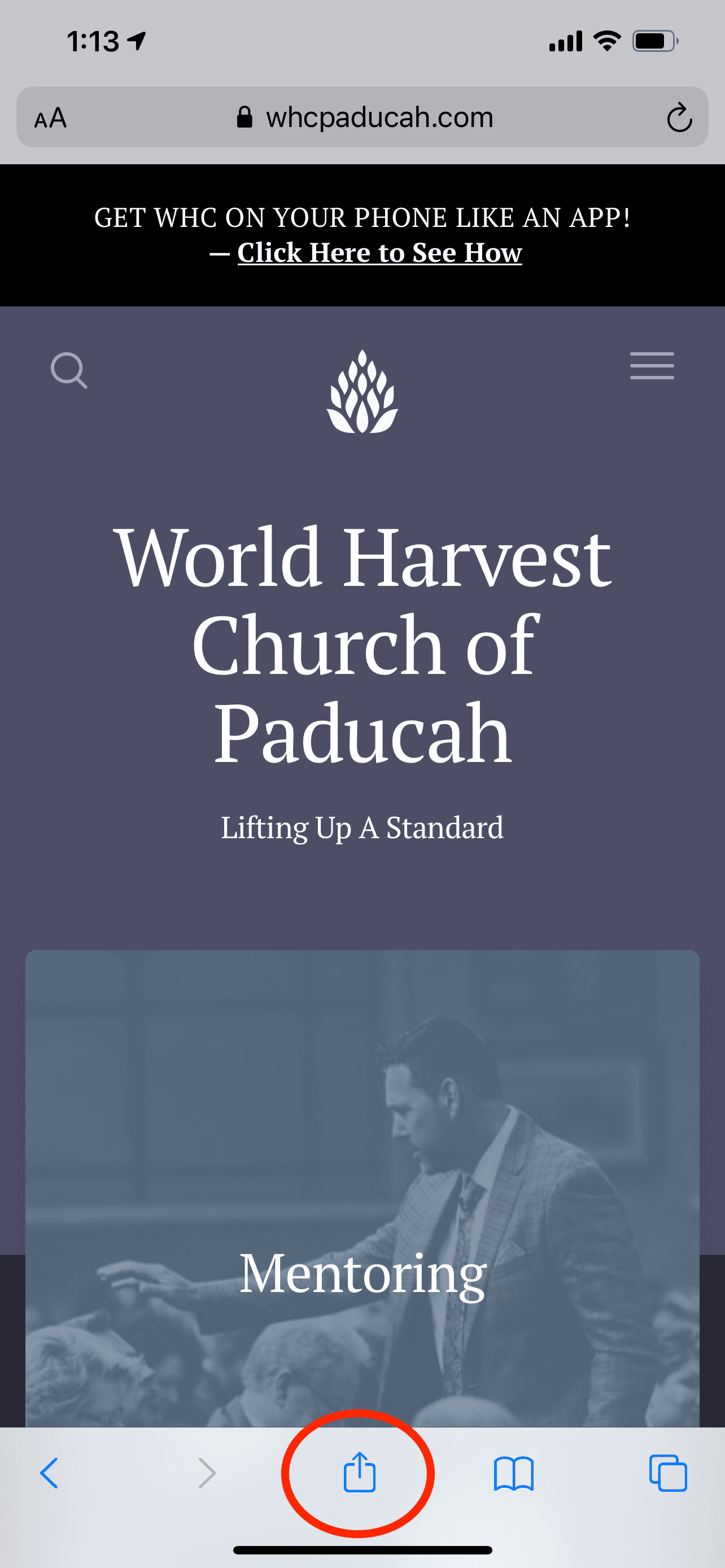 After you hit the action button a window should pop up. Scroll down until you see the option "add to Home Screen". Tap "Add to Home Screen"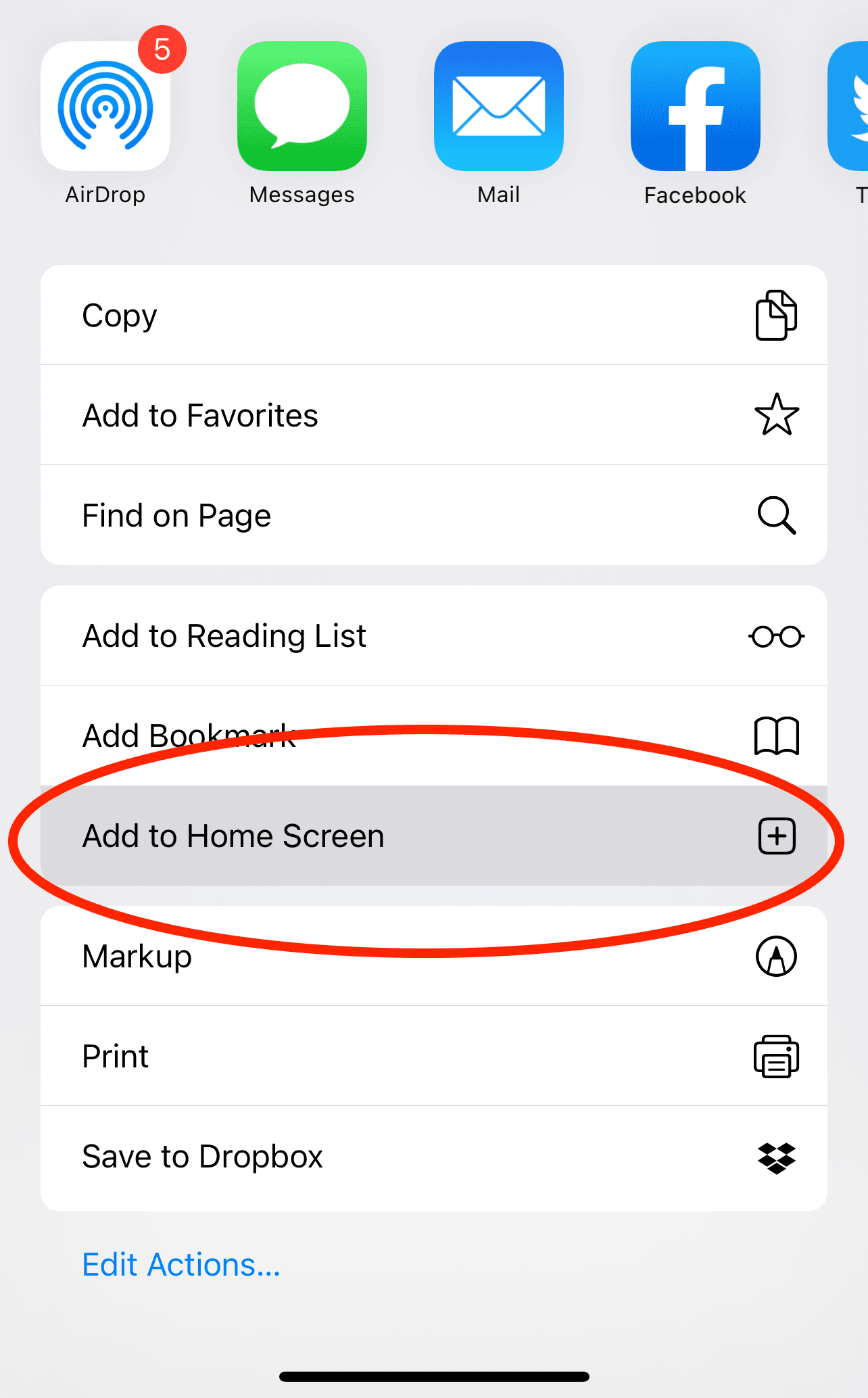 Now you can name it whatever you prefer and click the "add" button to add it to your Home Screen. We suggest renaming to WHC before you add to your Home Screen.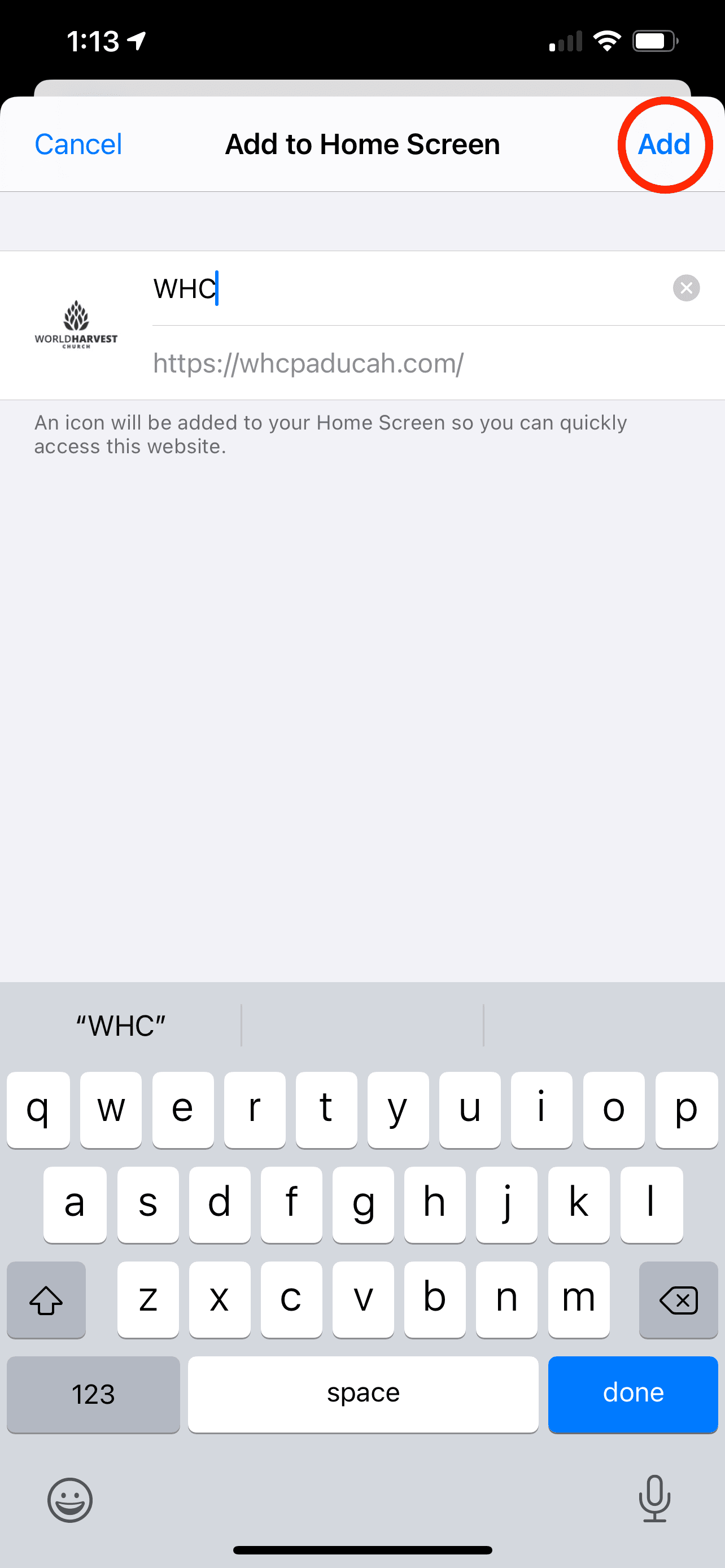 It should look like this when you're done. Now you can click on that icon just like an app and it will open up the WHC website.
For Android Users
To save WHC to your Android home screen, begin by launching Chrome for Android and open the website or web page you want to pin to your home screen.
Now, click the menu button and tap 'Add to homescreen'. You'll be able to enter a name for the shortcut and then Chrome will add it to your home screen.